Norwood Halloween Morning Tea hosted by the design department.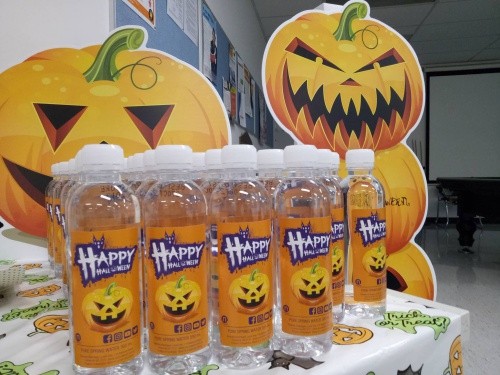 The department put together some creative artwork displays along with pillow boxes for everyone to fill up with candy from the candy buffet.
Source Direct supplied the wonderful 300 mL custom labelled bottled water, which were well received by everyone.
This Halloween gathering showcased some of the exciting event design work that Norwood creates.